Home » Articles posted by James Drew
If you want to give your bathroom a fresh look, you can do so by remodeling. However, a bathroom remodel can involve minor changes to the structure. The focus is on changing the space's aesthetic, layout, and usefulness.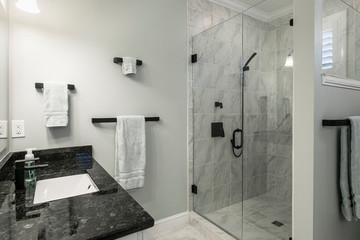 Before you begin a bathroom remodeling project, consulting with a professional is the best decision. The professional will be able to spot problems that a homeowner may overlook. Remember, money is the bottom line in real estate. It is important to stay within your budget and prioritize your needs. After all, the bathroom is the most important part of your home. Consider the cost of the project before you begin. Once you have a budget, you can begin planning and selecting the products and materials needed to complete the work.
Before hiring a contractor, you should first decide what you want your new bathroom to look like. A good contractor should be able to communicate well with you and work within the agreed budget and timeframe. They should also be good problem solvers. Ensure your bathroom remodeling contractor can coordinate a team of professional designers and craftsmen to complete the project on time and within budget. Many contracting companies even offer in-house design services. Gather ideas for your bathroom and write them down. Also, be prepared for a site visit.
Bathroom remodeling costs can vary widely depending on the scope of the project and the material used. Generally, the larger the bathroom, the more expensive it will be to remodel because larger wall space, floors, and fixtures will require more materials and labor.
A master bath, for instance, will cost more than a half-bath because of the larger area to work with, and it will also be more costly to install luxury items like jetted tubs or bidets. A quality bathroom remodel can also help you save money on utilities by replacing a corroded water heater or a tired light fixture with energy-efficient models. These projects are a great way to add resale value and make your home more marketable.
One of the first and most important steps to a successful bathroom remodel is to decide on the layout. A proper bathroom layout can turn a boring and unappealing space into a tranquil oasis in which you and your family enjoy spending time.
Another way to maximize a small bathroom is to line up all plumbing fixtures next to each other on a single wall, saving construction costs. This narrow layout is a great option for a guest bathroom or even as the main bathroom in a tiny home. If you plan to remodel your bathroom later on, you can also consider rerouting the water and drain lines along the wall instead of under it. This will reduce the risk of leaking or flooding.
Bathrooms are one of the most frequently renovated home rooms, so choosing the right materials is important. The materials you use in your bathroom should be safe, complement your style, and work well together. Tile is a popular choice for bathroom remodels. It can be used for the walls and floor and is easy to clean.
Glazed porcelain tile is a common choice for wet areas such as shower surrounds and tub enclosures. It's slip-resistant and stain-proof. Ceramics is also a popular choice for wall and floor tile. It comes in various colors and styles, so it's easy to find something that fits your vision. Cabinets and storage are another popular choice for the bathroom remodeling. You can add an elegant vanity with a sink and coordinating counters, or you can go with a simple vanity and add cabinets for towels and other items.
Whether you want to remodel a single bathroom or your entire home, many do-it-yourself options can save you money and add value. For instance, you could retile your shower or tub to reduce water damage and mildew. If you decide to retile your bathroom, take extra care to seal any gaps or cracks to prevent moisture from seeping in. This will save you the cost of fixing it later and make your new tiles last longer.
You may also upgrade your fixtures, such as your faucet or toilet paper dispenser. These small updates can add significant value to your home at resale time. You can also pay for your bathroom remodel using a personal loan. These loans are unsecured, and the interest rate is generally lower than that of a credit card.
Whenever we hear the term flooding we think of floods as overflowing water. But a flood can also mean water flowing over land. It is important to understand this because flooding is a major concern in many fields, including agriculture, civil engineering, and public health.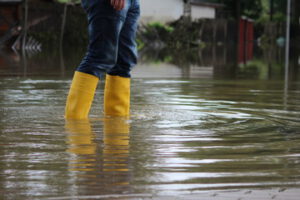 Increasing urban flooding poses a major challenge to urban planners. It is caused by the lack of proper drainage in urban areas. Typically, this occurs after a prolonged period of heavy rainfall. When this occurs, water flows into streets, causing health and property damage. It can also disrupt daily life in the city.
Urban flooding can also occur in coastal areas. Coastal flooding can be exacerbated by strong winds and relative sea-level rises. In addition, urban areas have paved surfaces, which increase the speed of the water running off the ground surface. This can also lead to greater loss when buildings and structures are inundated.
The traditional assessment of economic losses from floods considers direct damages to buildings, contents, and infrastructure. But the impact of urban flooding can also include disruptions to the public and private transport, business, and schools.
Urban flooding also leads to the deterioration of water quality and civic amenities, including water supplies and sewage systems. It also causes disruptions to supply chains, which affects productivity. It is estimated that 1.7 million properties in the United States will be at risk of urban flooding.
As part of the Flood and Coastal Defence Foresight project, researchers identified drivers of future flood risk. They categorized them into fluvial/coastal, intra-urban, and socio-economic drivers. The study also re-evaluated the drivers of change, the scientific advances that led to these changes, and the direction of change.
The study outlined four pre-existing scenarios: one scenario aimed to project flooding in the 2050s and 2080s, while others reflected different values held by society.
Unlike flash floods, slow-rising floods usually develop slowly. They can last for weeks or months before they recede. These floods are most common in large rivers with large catchment areas. They are caused by sustained rainfall and rapid snowmelt.
Floods are extreme weather events and can affect many people, depending on the severity. They are also very local. They can affect buildings and other structures, as well as people and animals. They can also damage power transmission and drinking water treatment facilities. If you are in a low-lying area, prepare yourself by leaving for higher ground as soon as you hear a flood warning.
Flooding can also damage transport infrastructure, making it difficult to move people and supplies. It can also contaminate the water supply, increasing the risk of waterborne diseases. During floods, people should avoid using electrical appliances and sewage disposal facilities.
Floods can be large, with many people trapped in their homes. They can also happen locally and can be triggered by a single thunderstorm or a large cyclone. These floods have several benefits, such as spreading nutrients to lakes and recharging groundwater. They can also help to improve fisheries for several years.
Slow-rising floods are caused by mesoscale convective systems (MCSs). These systems are large storms that produce high-intensity rainfall. They are associated with floods, as well as hybrid floods. They are also associated with the development of a small impoundment, which is typically associated with a heavy flow.
Floods can cause significant damage to people and animals. They can also disrupt power transmission, sewage disposal facilities, and transportation. They can also cause civil unrest. In some cases, water contamination can lead to life-threatening diseases, such as diarrhea.
Generally, flash floods are the result of heavy rainfall that overwhelms the ground's absorption capacity. When that occurs, water builds up to overflow normally dry creeks and streams. In addition, debris flow can contribute to flash flooding.
If you live in a flood-prone area, make sure you are prepared to take action. Check with local authorities to learn how to prepare. Stock up on supplies such as lumber, plywood, and plastic sheeting. You may also want to sign up for the National Flood Insurance Program.
There are many things to consider when choosing a Roofing Company. You should make sure they have a customer-centric approach and have a website and social media pages. These will help you decide who is the best choice for your roofing project. Roofing Companies Des Moines IA are recession-resistant and have a strong customer focus. They should also have clear deadlines and follow-up communications.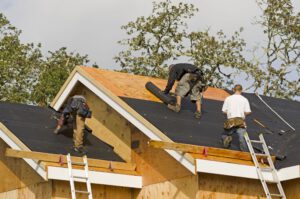 The Roofing industry is one of the few that have thrived during the recession. The recession hit the economy hard, but this did not prevent the industry from growing. In fact, a recent survey shows that the sector is expected to reach $20 billion by 2021. In addition to this, the financial services industry is predicted to be recession-resistant.
In addition to the roofing industry, other industries that are recession-proof include delivery and courier services, real estate agents, and health care. Although many industries suffer in tough economic times, these businesses often manage to keep their customers satisfied and survive. Roofing companies are recession-proof because they provide a service that everyone needs. This means that there will always be demand for their services.
As the economy fluctuates, it is important for these companies to stay open and continue offering the necessary products and services to consumers. The need for roofing services is universal and is essential to all homeowners. Roofing companies have remained steady and have even expanded, opening nine new locations across the country.
Although the industry is recession-resistant, it still faces challenges. For example, homeowners are reevaluating the home renovation projects they were planning. When times get tough, worried homeowners tend to reduce luxury upgrades. Fortunately, the lessons learned from the real estate bubble have shown that people can make smart decisions when it comes to home improvements.
During the recession, many Americans struggle to make ends meet. This means that many roofers are busy, especially if the weather hits hard. The hard times also lead to a reduction in cash flow. As a result, some clients may choose to use more traditional roofing materials. This may hurt some specialized contractors and manufacturers.
Customer-oriented businesses understand that their customer's needs and desires are constantly evolving. Roofing companies rely heavily on referrals, reviews, and return customers for their business. To keep their customers happy, they work to meet their needs and expectations. Customer satisfaction is their most important concern. To be successful, they must follow a customer-oriented business strategy.
Roofing Companies need a website to be competitive in the market. A well-designed site helps convert visitors into customers. The site should have informative content and a clean, intuitive design. Here are some tips to help you create the best website for your roofing company. Let's start with the most important tip: make it easy for visitors to find what they're looking for.
Ensure that the site is mobile-friendly and optimized for search engines. This is especially important if you plan on getting more customers. Use search-friendly, keyword-rich content throughout the site, including a website title that is keyword-rich. This will help the search engines find you.
Using technology tools can give your Roofing Company a competitive edge and increase its brand value. This innovative tool allows you to measure a portion of a roof from the comfort of your own kitchen table and make changes in the scope and roofing material color without having to call a roofing contractor. Digital ordering also prevents mistakes and provides the ability to show your clients a simulated roof after completion.
The website features a striking photo, which builds credibility. The site also features a clear menu outlining its services. Lastly, it includes a contact form that isn't intrusive to users. By combining this with an attractive design, the site makes it easy for users to submit their contact information and schedule a consultation.
Creating a website for your Roofing Company is a great way to attract more customers and build a stronger brand. Besides a website, a roofer should have other blocks of content that explain their services, where they operate, and how to contact them. Standout websites include a listing of services, a company history, testimonials, and quotes. All of these blocks help the website create the perfect funnel for leads.
The goal is to create a sense of urgency for their marketing presence. These salespersons may even insult your marketing intelligence by presenting select metrics that are not representative of their actual business.